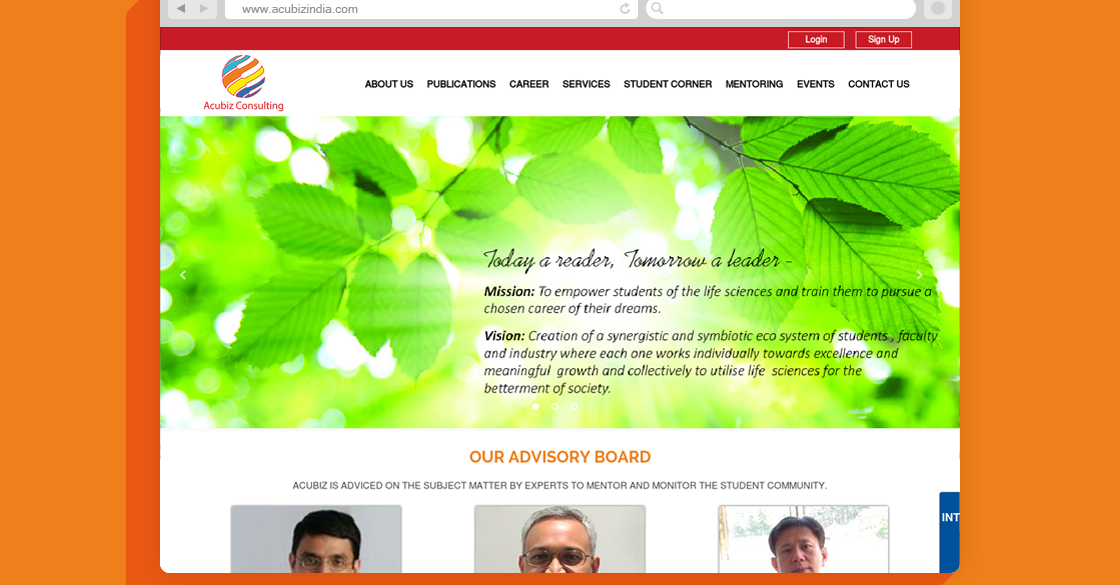 Client
Acubiz Consulting L.L.P.
Categories
DESCRIPTION
AcuBiz offers comprehensive business solutions to life sciences companies.After thorough consideration of client's requirement and keeping in mind the color palette given by the client, we have developed an informative content management website which satisfies the client's business needs.
TECHNOLOGY USED :
WordPress, PHP, Bootstrap, JQuery.