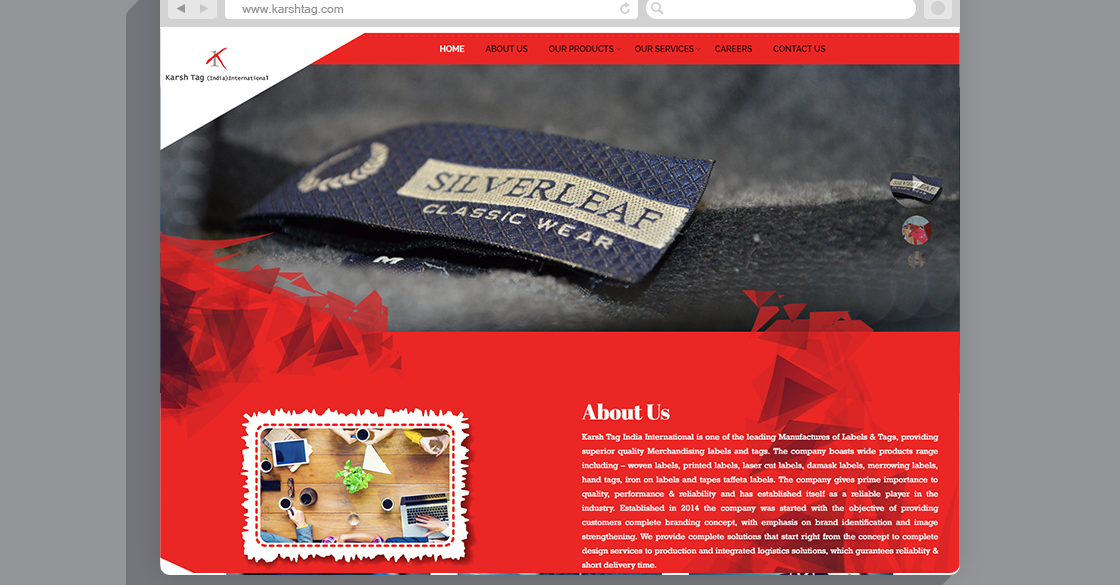 Client
Karsh Tag (India) International Pvt.Ltd
Categories
DESCRIPTION
Karsh Tag India International is one of the leading Manufactures of Labels & Tags, providing superior quality Merchandising labels and tags. The company boasts wide products range including – woven labels, printed labels, laser cut labels, damask labels, merrowing labels, hand tags, iron on labels and tapes taffeta labels. The company gives prime importance to quality, performance & reliability and has established itself as a reliable player in the industry. Established in 2014 the company was started with the objective of providing customers complete branding concept, with emphasis on brand identification and image strengthening.
With great co-operation and feedbacks from the client we were able to deliver them exactly what they wanted.
TECHNOLOGY USED :
WordPress, PHP, Bootstrap, JQuery.