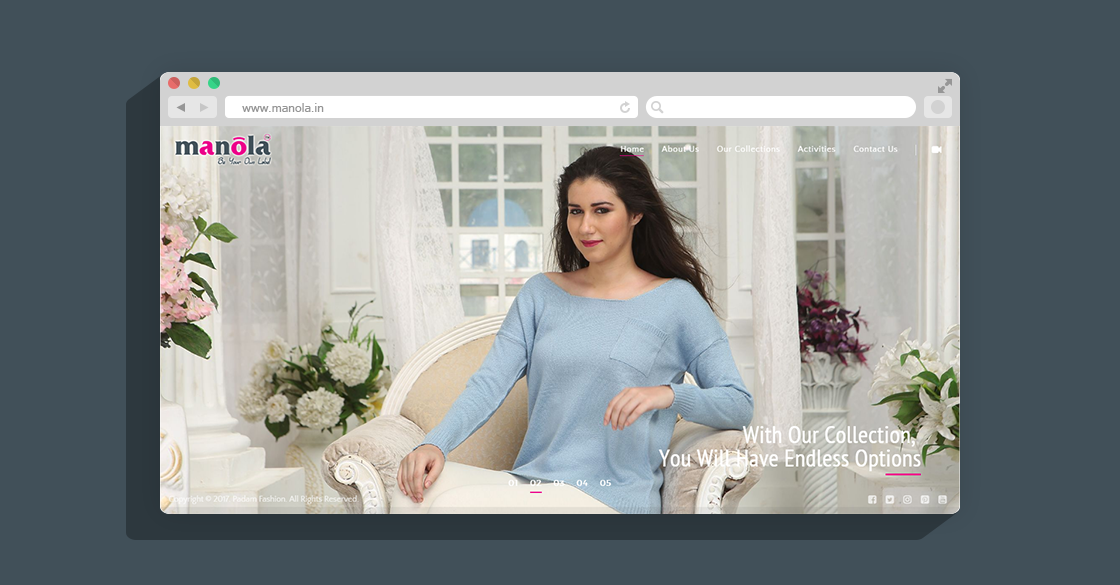 Client
Padam Fashion
Categories
DESCRIPTION
Padam Fashion is the hub for fashion and style that is as expressive and unique as you are!Established in 1994, Padam Fashion is here to bring the latest trends of fashion to the customers at the most affordable price.
Inspired by feedback from our dedicated community and commitment of our staff, we then launched our exclusive line of apparel "Manola" which is available in a variety of styles, designs and in full range ― because we believe fashion is for everybody. We also carry a curated selection of styles from hundreds of independent designers.
TECHNOLOGY USED :
WordPress, PHP, Bootstrap, JQuery.